Skip to Content
Bellevue's Trusted Experts in Transmission Repair
No matter the make or model of your vehicle, transmission issues can be among the most serious and imperative to repair. However, AAMCO of Bellevue's trusted staff thoroughly diagnoses your transmission issues before diagnosing the problem and starting the repairs. We keep you in the loop and provide updates on what your car needs. By utilizing brand new specialized diagnostic technology and equipment combined with tenured technicians, we guarantee our work. Transmission repair may sound like a scary and costly situation, but it doesn't have to be.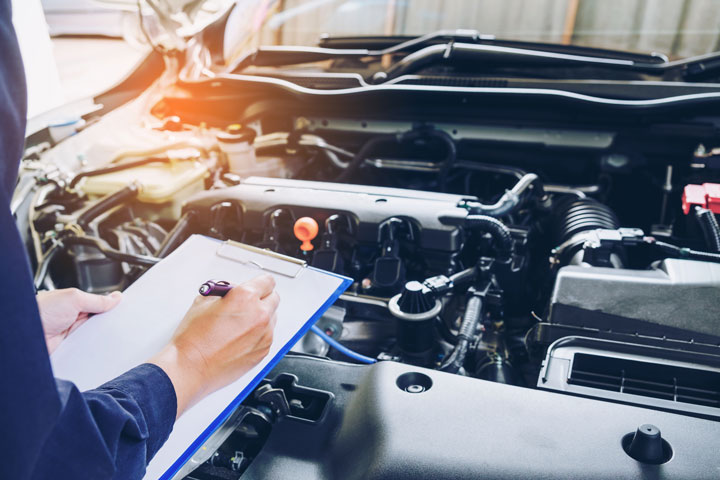 AAMCO's Specialized Transmission Scan Service
During our exclusive transmission scan service, we check all the ins and outs of your transmission to find the root of the problem. We take time to check fluid levels, connections, hoses, and any anomalies. Our technicians have years of experience diagnosing and working on vehicle transmissions of both domestic and foreign cars. By taking your vehicle for a short test drive, we can properly ascertain the issue. When it comes to transmissions, there are many moving parts that can lead to failure. We look for gear engagements, stalls, performance, slips, vibrations, unusual noises, and irregular gear shifts. Once your vehicle has been test driven and taken careful attention of, we put it through our rigorous transmission tests in our garage.
Our Staff Then Checks for the Following:
Wire condition
Ground connections
Shift linkage or cable
U-joints or CV joints
Engine mounts
Axles and shafts
Fluid retention
Vacuum connections
TV/detent cable/linkage
Harness connections
Pan gasket
Remanufactured transmissions
Advanced Computer and Internal Diagnostics for Repairs
Transmissions rely heavily on designated computer systems that dictate and read back small movements and changes all at the same time. AAMCO of Bellevue provides advanced computer and internal diagnostics when determining the exact cause of transmission issues so you're never charged for any unnecessary repairs. When something breaks in your car, your car's computer sends a series of codes that translate the issues at hand. Our technicians retrieve these trouble codes, check all critical systems and compare your system's data with the data found in our extensive technical database. Thanks to AAMCO's advanced computer diagnostic services and Kwiktes PlusBox, we'll pinpoint your issue and recommend specific repairs and replacements as needed.
Never worry about being sold a part or repair that your vehicle does not need. Furthermore, you never have to worry that our mechanics aren't providing the right repair on your car. With our advanced AAMCO diagnostics system, our work is guaranteed. More than half the vehicles we service for transmission issues end up only requiring a minor repair. Stop wasting time taking your vehicle to dicey shops who lack knowledge and technology to discover the correct issue with your transmission. When you bring your car into AAMCO of Bellevue, you know you're in good hands.
Get Your Free Inspection Today