Skip to Content
About AAMCO of Bellevue: Small Town Service with Nationally-Recognized Resources
AAMCO of Bellevue is a full-service auto repair and preventive maintenance center in Bellevue, Nebraska. As a proud member of the AAMCO family, we are able to bring you the knowledge and success of a widely-respected chain to a down-to-earth familiar setting. Since 1963, AAMCO car care centers have serviced over 20 million transmissions. We have over 20 years of experience working on new cars and over 50 years' experience in the automotive industry as a whole to bring you some of the best customer service available. By only hiring competent, well-trained, and certified mechanics, we offer second-to-none reliable repairs and maintenance.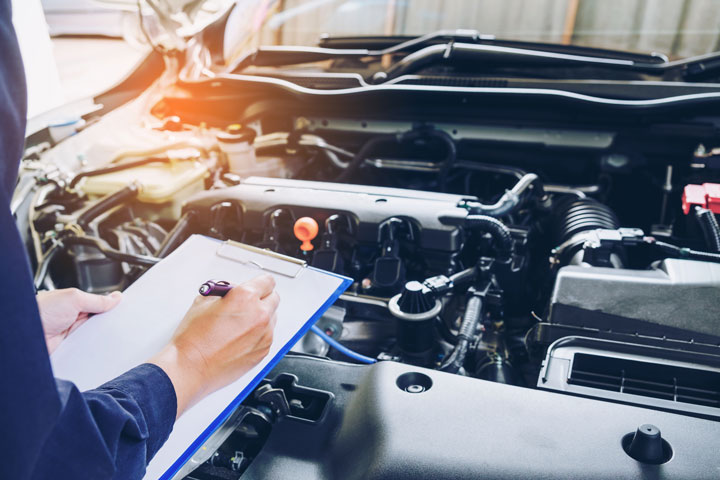 Guaranteed Warranties for Peace of Mind
Our service reps want you to feel comfortable by investing with us- so all of our auto repair services in Bellevue come with a minimum of a one-year warranty. We're so confident in our maintenance technicians that we guarantee our work. Capable of servicing all makes and models of foreign and domestic cars, trucks and SUVs, we also pride ourselves upon being the cost-effective alternative to car dealership servicing for all scheduled maintenance and emergency repairs. By combining quality work, warranties, and guaranteed low prices, we're confident you'll come back for years.
Trusted Transmission Technicians Offering Free Inspections
By being industry-leaders in automatic and manual transmission, AAMCO of Bellevue provides complete transmission service and maintenance services, as well as transmission flush and filter services. Located right off Fort Crook Road, we offer free inspections on cars, trucks, and SUVs of all makes and models. You can expect nothing but top-notch service, quality, and friendliness when you entrust your auto repair to our highly-qualified auto service technicians.
Contact us today to schedule an appointment for quality repairs, maintenance, or emergency repairs. We look forward to working with you and your vehicle!
Get Your Free Inspection Today